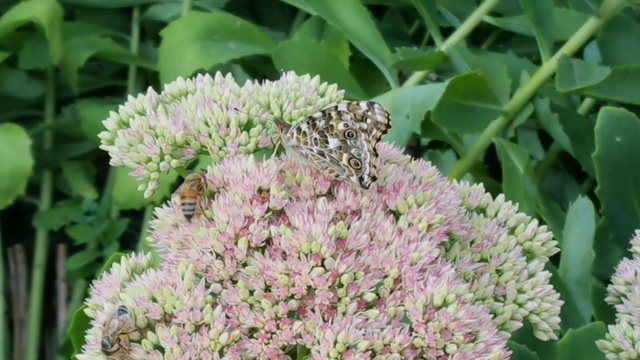 October 8, 2018
Tips for Triggering Times
If you are someone who has experienced a traumatic event, you likely understand and relate to the title of this post.  Sometimes, there are moments in life when current events take you back to people and places that you haven't thought of in a while. Maybe, unexpected memories and feelings arise or it seems like the current events trigger a setback from progress you have made to heal past experiences. You are not alone and there are things you can do to create certainty and support during uncertain times.
Remember, your journey is uniquely yours. Do what feels best for you, which may or may not include the tips below. Take the best, leave the rest and know you are supported by the collective as well as those people in your life who love and know you best.
Bump up your support. Reach out to friends and family you trust.  Often, good people in your network are happy to help in times of need. Helping others makes most people feel good, so you are giving as well as receiving.  If you need a different level of support and it's available to you, make some extra appointments with your therapist or other supportive professionals.  If you don't have a therapist, but feel you need one, try researching some in your area, ask people you trust for referrals or look for vetted resources on a website like Psychology Today. Remember, you have every right to ask a health care professional if their approach will fit your need. Ask questions to increase your chances of finding a good fit for you.
Assess and address your media intake. Decide how much information about the triggering event is good for you right now. Striving for as much information as possible is common in those who have experienced trauma. For many, it feels safer to be informed and that information creates felt sense of control, options or choices. However, too much information about certain triggering events can feed worry, anxiety or create fear about situations which may or may not be your current reality. Take some time to ask yourself how the amount and quality of the information you are taking in is truly impacting you and make any necessary adjustments. Try making a list of what you can do with the information you take in.  Decide what information you can engage with in a healthy way that helps move you forward toward creating what you need.
Breathe and move. When the mind and body are under stress, anxiety symptoms can increase. Try some breathing techniques like taking long inhales through the nose and longer exhales through the mouth or nose to help calm your system. Movement can also be helpful. When there is a threat (perceived or real) the body can move into fight, flight or freeze. One way to help the body "escape" the perceived threat is to physically move it. Depending on what resonates with you, maybe you match the nervous system activation with a movement that allows you to safely connect to the sensation and toward the direction of calm. For example, trying a smaller movement when you feel "frozen" may be more accessible. Going for a walk or doing a progressive yoga movement like Breath of Joy may help if you feel like "fleeing".  If you need support in this area, working one on one with me, another yoga therapist or yoga teacher with training and experience in the mental and emotional health fields can be very useful and healing. The same approach applies when looking for a yoga therapist as with looking for any healing professional: Ask questions to help ensure you find the best fit for you and your situation.
Nourish yourself in a balanced way. Continuing to nourish yourself in a balanced way with food is important when you are feeling stressed. Adequate nutrition helps to ensure you have the energy needed to seek out and utilize the supportive resources available to you. If you need support with finding balance with food, feel free to reach out to me or seek out another registered dietitian who is experienced in nutrition for mental and emotional health. In addition to balanced nourishment through food, you can explore other things that nourish you. Maybe taking a warm bath, praying, doing yoga, going for a walk in nature, journaling, listening to calming music or a hopeful podcast can help you feel safe, supported, connected and strong.
Sometimes it takes a village to find solace during troubling times. That's what friends are for (and supportive family and other members of your safe village)!   There are people out there who really care about you. You are not alone.
In Gratitude,
Lisa Diers, RDN, LD, E-RYT